We simply enjoy helping visitors to Scotland see the very best of our beautiful country
Scotland is famous the world over for its beauty, its friendly welcome and amongst many other things, the excellent golf and whisky. We concentrate on the smaller places, the less visited, the beautiful spots known to locals, but rarely seen by visitors.
Guests should see those places they've heard of and looked forward to – like Edinburgh, Inverness, St. Andrews and the Isle of Skye – but we want you to really experience Scotland in a way most visitors rarely do.
Location, location, location
Celtic Legend is based in our beautiful capital city of Edinburgh.
It's not often, we are the first to agree, the words beautiful and city go together, but Edinburgh really is one of the most spectacular cities in the world. It is the perfect place to start or end your tour.  The beauty of Scotland is on our doorstep.
Willie Wallace
Willie founded Celtic Legend in 1998, but has been operating tours in Britain and Ireland for over 40 years. He has a thorough knowledge of Scotland, its history, and beauty and a desire to share Scotland's less well known areas as well as its' rightly famous attractions.
He has contributed to and written travel guides and newspapers in various countries. Born in Edinburgh, he has lived in 7 different countries and traveled extensively through those and 30 others before returning to the country of his birth. He still loves traveling but he is more than happy to do most of it in Scotland.
"Nowhere can beat Scotland for the scenery, the people and the history." he says, but, of course, he would say that if he's promoting tourism to Scotland.
Pamela Milne
Pam was born and brought up in Dundee, and has also lived in Aberdeen, Shropshire, Manchester and now Edinburgh. She is married to Craig, who she met whilst at University in Aberdeen nearly 20 years ago.
She has a background in administration but has tried her best to be the eternal student having studied History, Film Studies and Nursing….. But eventually she had to join the real world, and is now working in the family business whilst being a full-time Mum to the youngest 'Celtic Legends'.
In her (very limited) spare time, she enjoys food (Vegan), wine (under the tutelage of Craig), reading, writing, and watching all manner of TV detective dramas to figure out whodunnit!
In 2017 she shamed us all by running the London marathon.
Liam Milligan
Liam was born and brought up in Edinburgh which he reckons is the best place in the world to live.
He has however, spent many enjoyable years living in Thailand, teaching English to under 12's and Thailand runs a very close second to Edinburgh and Scotland in his heart. He now divides his time between Scotland and Thailand and is our man in Asia!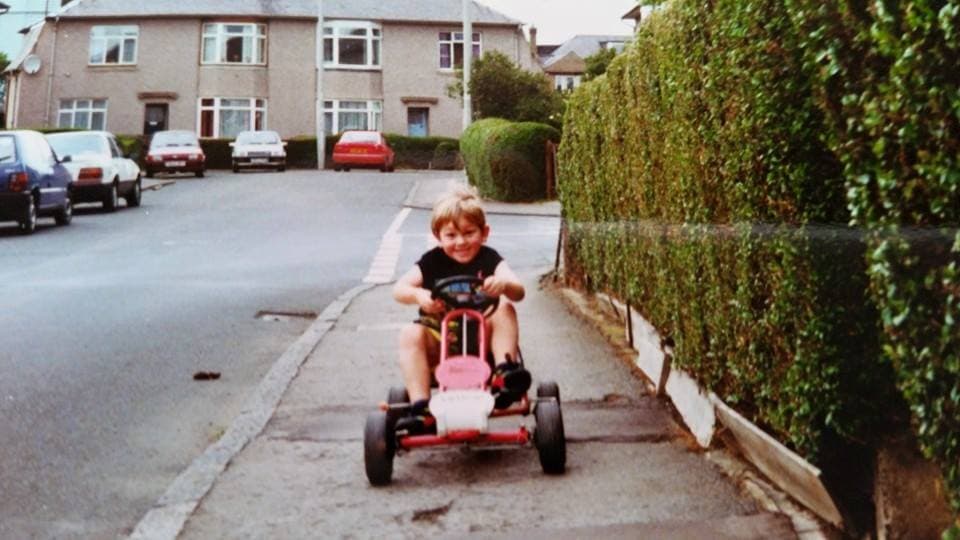 Stephen Wallace
As a great supporter of Ipswich Town Football Club, Stephen's nickname is Tractor Boy!
He was born and brought up in Suffolk, which he loved. But, after leaving school he set off for the bright lights and big City of Leeds in Yorkshire where he studied and worked for 3 very enjoyable years.
In 2003 he arrived in Edinburgh to stay for just a week and, fortunately for us, has never left. A wonderful wife and three beautiful children later, he can't imagine living anywhere else. He joined the family business in 2017.
Siobhan Grima
Siobhan was born and bred in London and moved to Edinburgh in 2018 after only one visit to Scotland! Siobhan's background is in administration and after a career break following the birth of her son, she joined the Celtic Legend crew in the Summer of 2023.
Before having a wee one, Siobhan travelled quite a bit to the Caribbean, North Africa, Thailand, America, and the Mediterranean.
Her favourite food is Greek food………..which is probably why she is married to a Greek!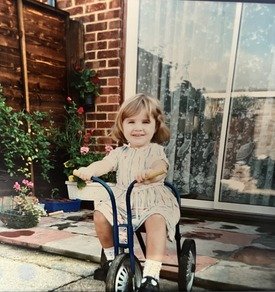 Laura Miles
Born and raised in England, Laura has lived in The Netherlands, Ireland and is now settled in Scotland.
She loves animals, reading, writing, learning & being in the great Scottish outdoors with her Husband and their two dogs.
Having travelled the world, her favourite country to eat, drink and travel through (apart from Scotland!) is Italy. She hopes to live between Scotland and Italy one day.
Margaret Wallace
Born and bred in Edinburgh Margaret has managed to live her entire life no further than one mile from where she was born. She loves traveling especially if it means business class, five star accomodation, good food and wine and meeting interesting new people. She maintains this web site and nags to make sure queries are dealt with promptly and fully. She manages, amazingly enough, to miss out on guiding tours!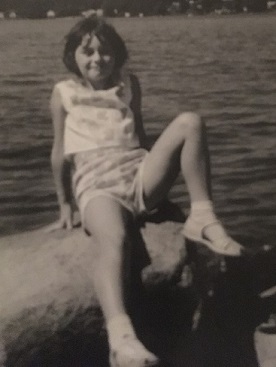 Franki Milne
This is Franki  on an extended holiday to the USA in 1962. She is still planning her return visit!
Born in Glasgow, she has also lived in Edinburgh, Norfolk, London and Ayrshire and, after a long career in social work, retired and was persuaded to work part time in the family firm. That is when she is not looking after her brood of grandchildren.
Her long held ambition is to travel extensively in India and she hopes to fulfill this ambition very soon.